Welcome to City of Smith Center

Smith Center....Heart of the Nation Still Beating Strong!

In Smith Center, we are defined less by boundaries on a map than by the sense of shared values our residents hold dear. Small town values, guided growth, preservation of historical, cultural, and natural heritage are just a few of the core principles that makes Smith Center a wonderful place to call home.
Featured News
Emergency Outdoor Sirens
10/27/2023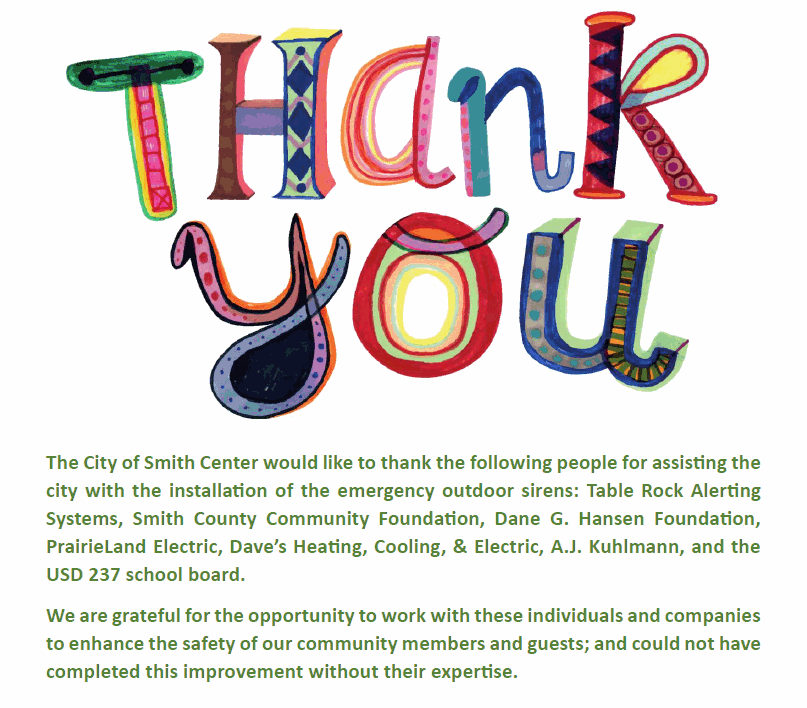 Required Dog Tags
10/6/2023
LIFETIME DOG TAGS AVAILABLE!
All dogs kept within the corporate limits of Smith Center are required to have a dog tag, in accordance to city ordinance.
Cost per tag: $10 for each neutered male or female dog; $20 for each male or female dog not neutered.
Must have proof of current rabies...